Transparent Language Online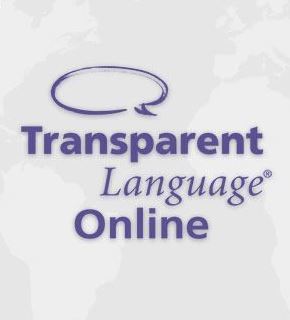 Check out some of our newest or most popular virtual services!
Transparent Language Online - Transparent Language Online features a scientifically proven methodology, the widest variety of high-quality learning materials, and seamless integration of real-life language used by native speakers, all packaged together in an easy-to-use interface. Library card number and account in good standing are required.
---
Camellia Net Digital Library
Camellia Net Digital Library - At Camellia Net you can checkout and download E-Books, Audiobooks, E-Magazines, and OverDrive Music. To checkout and download materials, you need a valid library card at a member library, Internet access, a computer or device that meets the system requirements for the type(s) of materials you wish to download, free software for the computer or device on which you wish to use the materials. The free software is available at the database website.
Can't access your account in Camellia Net? Remember if your library card is blocked because of overdue materials, fines or if you card has expired then you will be blocked from Camellia Net. Call us at 365-3396 ext. 14 and we will help get you back into your account.
---
Chilton Library Online
Get the detailed information you need to tackle vehicle maintenance and repairs. No registration information is required. Some of Chilton Library's more popular features include:
​Maintenance and specification tables that provide the unique data you need for each specific vehicle.
Step-by-step service and repair procedures, and labor estimating tool to help you confidently determine your next move.
Vacuum diagrams to simplify troubleshooting.
Wiring diagrams to help explain system operation.
Close-up photographs and illustrations for visual support.
ASE test prep quizzes for the most popular certification exams
A print button which allows you to easily print out what is needed.
---
Online Driving Test
Online Driving Test - Use this site to access a free 2020 AL DMV Practice Test. No registration information is required. These include DMV practice tests that contain similar questions of those you will face. There are introductory tests, including sign identification (which can be trickier than you think) and a brush up course for seniors featuring some of the changes to fines, limits, and regulations over the years. You can also prep for your motorcycle license, look over handbooks, and get a step-by-step checklist of what you need when headed into your written test.
---
Books
Book Bundles -
Fill out this form to request a browse bag filled with customized librarian recommendations, just for you! Library card number and account in good standing are required. Please allow up to 48 hours for these requests to be filled.
---
Education (K-12)/Adult

Alabama Virtual Library - The Alabama Virtual Library provides all students, teachers and residents of the State of Alabama with 24/7 online access to premier library and information resources free of charge. Library card number and account in good standing are required.
---
Homework Alabama
Homework Alabama - This service offers free homework help from subject specialists. Library card number and account in good standing are required. Homework Alabama can be accessed from virtually any computer or mobile device with internet connection while in the state of Alabama. If you do not have internet access at home, please visit your local public library to get online.
---
Hoopla
Hoopla is a groundbreaking digital media service offered by your local public library that allows you to borrow movies, music, audiobooks, ebooks, comics and TV shows to enjoy on your computer, tablet, or phone – and even your TV! Titles can be streamed immediately, or downloaded to phones or tablets for offline enjoyment later. We have hundreds of thousands of titles to choose from, with more being added daily. Hoopla is like having your public library at your fingertips. Anytime. Anywhere.
---
Learning Express Library

Learning Express Library - Learning Express is a computerized comprehensive, interactive online learning program of practice tests and tutorial exams. Library card number and account in good standing are required. Need to take a practice exam for the GED? Need to practice for the ASVAB exam? Need to practice for the ACT or SAT exams? Need to take the Firefighter exam or Police exam? Need to review and improve your basic math stills? All of these can be accomplished with Learning Express. Set up your own password and logon and Learning Express will save your work and help you monitor your progress.
---
My free Taxes
Through United Way's partnership with H&R Block, every household with a simple return can file their federal and state taxes for free. No registration information is required.
---
Ancestry

Ancestry Library Edition - Ancestry Library Edition is a subset of Ancestry.com. Ancestry Library has millions of records to help researchers conduct genealogical research. Ancestry Library is available online at the Prattville Library. Library card number and account in good standing are required, and this service can only be used in-library. Visit the Prattville library today.
Genealogy at the Prattville Library - The Alabama Room collection at the Prattville Library contains print resources for Autauga County and surrounding counties of the River Region of Alabama. Library card number and account in good standing are required, and this service can only be used in-library. The holdings include some marriage and cemetery records of various counties and indexes to court records. The Autauga Genealogical Society donates books, maintains the family history files and is available to assist with genealogical queries. The Prattville library also has (for in-house use only) a subscription to Ancestry Library database. Other Autauga County resources for historical & genealogical research:

​Autauga County Heritage Association, 102 East Main Street, Prattville, Alabama 36067

​(334) 361-0961
http://www.autaugaheritage.org/

Autauga Genealogical Society, P.O. Box 680668, Prattville, AL 36068-0668
Alabama Department of Archives & History
---